Sintered metal filter disc, is an ideal filter element for accurate filtration. It is made from sintered wire mesh through laser-cutting. Sintering is a process which produces fusion bonds at all contact points of the woven wire mesh in the vacuum environment with high temperature. Sintering maintains the uniformity of the original weave and fixes the hole size, shape and micron rating of the mesh. The sintered wire mesh can be monolayer or multi-layered, whichever is full of high strength and rigidity. For various purposes, sintered metal filter discs can be processed into different shapes, like round, toroidal, square, oval or fan-shaped. According to customers' demand, sintered metal filter discs can also be added outer rings. Sintered mesh filter disc is widely used in filtration process in many industries, it works as gas-liquid separation, oil and fuel filtration.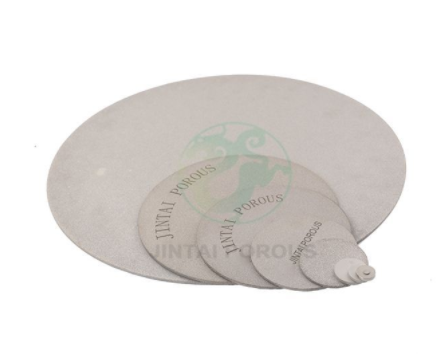 Features
High rigidity and stability for long service life.

Excellent resistance to corrosion, acid, alkali and abrasion.

High heat resistance, it can be used under the temperature ranging from -200 °C to 600 °C.

Various filter ratings to choose and great filter precision for different uses.

Good dirt holding capacity.

Easy to clean and reusable, therefore reduce downtime.

According to various demands, sintered metal filter discs can be shaped into round, square, rectangular, oval, ring and others. Single layer or multi-layer can be chooses.
>>Shop for sintered metal filter discs here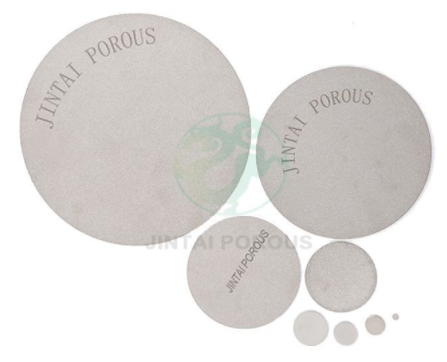 Application
Sintered metal filter discs are widely used for filtration of corrosive liquid, gases, catalyst recovery, steam processing, gas-liquid sparging in several industries as follows:
Petrochemical and chemical industry.

Pharmaceutical industry.

Plastic industry.

Automotive industry.

Food and beverage industry.

Metallurgic industry.

Environmental area.

Aviation industry.
Porous Sintered Metal Stainless Steel Discs Wholesale
The porous metal discs of Jintai Company can be customized in various specifications according to customer requirements, and the parameters such as diameter, thickness, material and grade can be changed to meet customer process requirements. In addition, the discs can be encapsulated in various metal or non-metal parts for use. Contact us for a quote!